IS IT A WORK MEETING?
There's been some confusion lately about whether the UK Government were working, or having parties. We've made a helpful tool to clear things up.
THE LEARNING LOTTERY
Step into the the black lace-ups of UK teenagers and attempt one simple goal: do well at school. Do you have what it takes?
REFOREST!
A fun, fast-paced card game for all the family, that throws a spotlight on a planet under pressure. Can you build a thriving forest ecosystem and protect it from deforestation?
ESCAPE TO MARS
When people say there's no Planet B, they're wrong! At least that's what we believe at ESCAPE TO MARS. Try your luck at our slot machine and win your ticket to Mars.
INTERNATIONAL PLAYABLE THEATRE LAB
Our first International Playable Theatre Lab ran from 20 September to 1 October. The Lab is a two-week digital residency offering artists in North Macedonia and Mexico the opportunity to explore ways of making Playable Theatre.
DARE FESTIVAL
DARE is an annual festival of new and in-development theatre and performance exploring the borders between theatre, politics and conversation. If theatre were a music festival, DARE would be its new bands tent – a raucous, unpredictable and joyous place to explore the biggest questions facing us right now.
RED PLANET: REVOLUTION
The year is 2119 and the Republic of Mars is finally free. As the leaders of the revolution, the future of the planet is now in your hands. Will it become a land of peace and freedom, or a war-torn wasteland?
THE ANDOVER SPACE PROGRAMME
From Andover to the stars!
THE CHORUS: INTERNATIONAL FESTIVAL
A three day international festival held online in March 2021. The festival, presented theatre, workshops, discussions and international networking events, asking how we can come together to create a better world through theatre.
THE CHORUS: AN AUDIO EXPERIENCE
Eleven citizens of Birmingham ask what we can do to make change and whether we can be 'on the right side of history'.
BritQuest
Our attempt to try and make sense of the government's new immigration bill.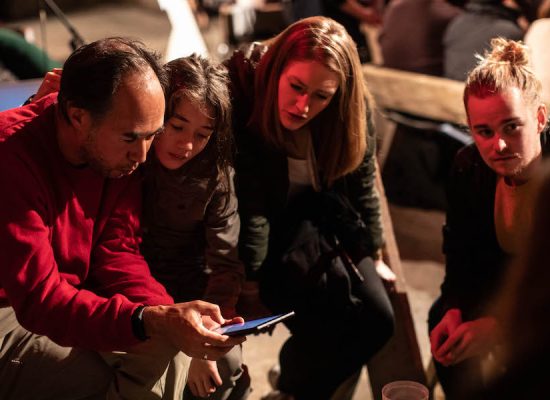 Upstart Theatre are delighted to welcome Ezra Joy as Production Assistant and Nash Metaxas as Marketing & Communications Assistant to the team. Joining as part of the UK government's Kickstart scheme, Ezra and Nash will be great assets to the company and foster more opportunities for the development of exciting and fresh Playable Theatre. Ezra's […]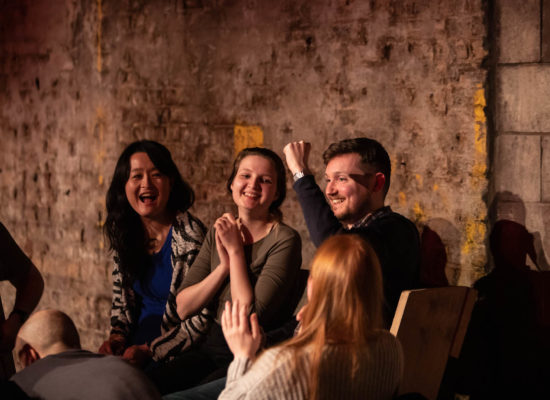 MARKETING AND COMMUNICATIONS ASSISTANT (KICKSTART) Upstart Theatre are looking for a Marketing and Communications Assistant (Kickstart) to join our team and learn with us. This role is funded by the Kickstart Scheme and is only available to people aged 18-24 who are registered with a Jobcentre and are receiving Universal Credit. About Upstart Theatre Upstart […]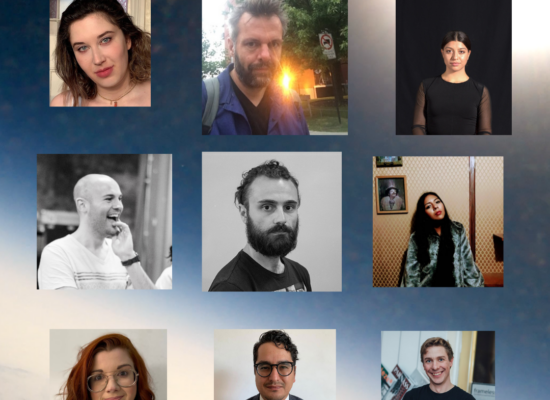 We're excited to be publishing the Evaluation Report on the first ever International Playable Theatre Lab! This two-week digital residency brought together artists in Mexico, Macedonia and the UK to explore the possibilities of Playable Theatre. We had a great time and learned loads – so we've made this report available in case it's useful […]
See all our news