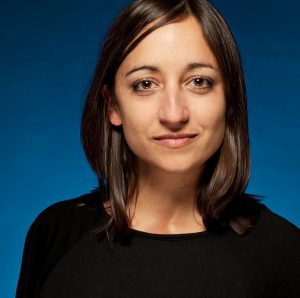 Rochi is a Birmingham based actor and writer. She works with theatre companies across the UK, and has toured nationally and internationally. Theatre performance includes 1984 (Creation Theatre), Phone Home (Upstart/ Theatre/Pathos München/Highway Athens), Time Critical, The Anatomy of Melancholy, The Cardinals & twighlightofthefreakingods (Stan's Cafe Theatre Company), Black Tonic (The Other Way Works), Occasionally We Skype (Black Country Touring & Sonia Sabri Company), Bike Story (509 Arts), Being Human (Midland Creative Projects), Handful of Henna (Rasa Theatre/Oxfordshire Theatre Company), The Story of a Disappearance and an Appearance (Little Earthquake), Stronger (Women & Theatre), Peter Pan (Birmingham Repertory Theatre).
For TV & Radio: BBC Ragdoll's Brum and The Sikh Wedding Crashers for BBC Asian Network.
Theatre writing projects include The Corner Shop (Foursight Theatre & Black Country Touring), Reliable Witness (Birmingham Book Festival), Birmingham From Above (Birmingham Young REP), Eat! (BCT & Birmingham REP), The Warrior Goddess (mac Productions & Script) and Between The Two (National tour).