Last Night I Met You Dreaming is a magic realist story about an ambitious journalist who never got over her brother's death.
When mysterious documents are blocked by her editor she is transported to 'The Region', a lush green place on the verge of collapse. There she uncovers the truth about a dangerous mining operation with the help of the spirit world and an extraordinary young woman who opens her eyes and unlocks her heart.
This visual show combines text, movement, music, animation and projection mapping. The show is inspired by Isabelle Allende, Eve Ensler and Naomi Klein.
Last Night I Met You Dreaming was presented as part of Ovalhouse's First Bites programme of new and in-development work.
Supported using public funding from the National Lottery through Arts Council England. The animation was created in partnership with students from London Metropolitan University.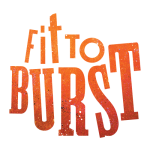 Age 16+
Running time 75 mins
Rebecca Tortora
Writer & Director
Matt Scott
Composer and Musician
Alberta Jones
Costume Designer
Liam Wise
Lighting Designer
Yusuf Niazi
Assistant Director
Shannon Walker
Stage Manager

"Physical theatre at it's best"
Audience Feedback 2018