Mueller & Malten | Friday 7pm-11pm, Saturday, 2pm-9pm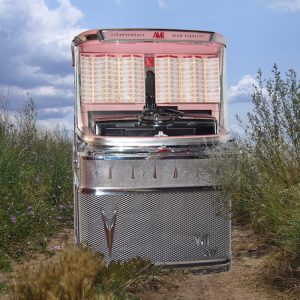 In need of food for thought? Or food for the soul? Looking for exhilaration? Or a moment of contemplation? Wanting to recharge your batteries? Or wind down? Craving for a laugh? Or a cry? Or both?
Enter the Live Poetry Jukebox! A selection of delicious and delectable poems about love, life, hope and fun will be waiting for you, pickled and preserved in jars and stored in Mueller&Malten's Wunderkammer. Choose a jar and release its full flavours! Poetry to see, hear, feel, and relish. Performed just for you!
Live Poetry Jukebox is a performance installation by theatre maker Adie Mueller and designer Trui Malten. Enter the Jukebox, choose a jar and a poem will be performed for you! Simple! So what are you waiting for?
Adie Mueller is an actress and theatre maker interested in exploring the relationship between text and performance and the performer and the audience. Trui Malten is an international theatre designer. She designed the lights for more than 120 productions of newly devised plays, classics, opera, musicals and dance.