Rebecca Kenyon, Aly Dickinson and Hermione Elliott | Saturday 2:45pm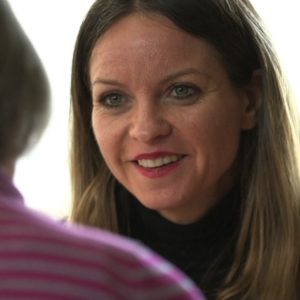 We're all going to die, so why's it so hard to talk about? 
There's growing curiosity around death and a desire to bring it out of the shadows, away from overmedicalisation and towards community and choice.
This session is made up of three interconnected parts:
Be the first to see this early insight into Holding Space, a new documentary exploring an emerging role, the end of life doula.  They offer emotional, spiritual and practical support, and while a birth doula supports the arrival of new life, these people are present as someone consciously edges closer to death. We reflect on whether facing our own mortality and preparing for death can enable us to live more fully, with more meaning, connection and authenticity.
Following this, there's the chance to chat and ask questions with director Rebecca Kenyon (who has also undergone the doula training), Aly Dickinson, an active doula, and Hermione Elliott, founder of Living Well Dying Well, the only UK diploma course offering robust end of life doula training.
Subsequently, we invite you to take part in a taster death cafe.  This is simply a safe space to discuss anything at all around death, dying, and bereavement (in small groups and guided by a facilitator).  Laugh, cry or anything in between, let's chat over tea and cake.